Worship Every Sunday at 9:45 a.m.


Sunday School for all ages at 11:00 a.m.



What's Happening
____________________________________________________________________________________________________________________
American Red Cross Blood Drive
The American Red Cross will be here Thursday, February 6 from 12:00 PM to 5:45 PM. No appointment necessary.
Please consider giving the gift of life.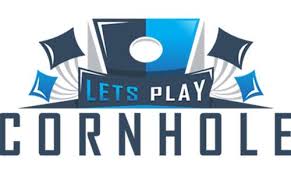 Cornhole Leagues
Are you looking for fun during the cold days of winter and early spring? Come join us Wednesday evenings from 7:00-9:00 PM beginning January 8 through April 8. The league is for teams of two and costs $50.00 per team. Cost covers snacks, drinks and end of year celebration.
If you interested in playing, you can contact the Church office at 810-636-2444 for further information.
Did you know that you can support our church when you shop online? UMCMarket is a portal for online shopping. When you're going to shop online, just go to UMCMarket first and follow the link from that site to your favorite online retailers. You create an account so that a percentage of whatever you spend gets given back to GUMC. Visit UMCMarket.org and sign up today!
Are you getting the new weekly Bell Notes eNewsletter?
If not, please let us know by calling the Church office, sending us an email or signup for the Newsletter by clicking here.
It is easy to sign up today! Tell a friend!
Goodrich United Methodist Church hosts The Goodrich Area Pantry (The GAP). The pantry services the Goodrich community and surrounding areas for those in need. Click here for more information about the pantry.
Out and About for The GAP
This months suggested items are boxed potatoes, flavor side rice's, spaghetti-o's, regular peanut butter, spaghetti sauce and small bags of sugar.

Contact Us:
Office Hours: 9-2 M-Th
Check us out on Facebook!