Connection via phone if you don't have internet:
dial (518) 801-1336 to listen to audio of the service live.
*While we have been worshipping in our building for some time, the COVID pandemic continues. We continue to offer our best guidance as we meet in person. You can find that guidance
here.
What's Happening
____________________________________________________________________________________________________________________
Sermon Series: "Love Is . . ."
Not Self-Centered and Keeps No Record of Wrong-doing. Looking at the story of Sodom and how Abraham pleaded with God to save the city. We see love prevail in Abraham as he is not concerned for himself and is more than willing to forgive and spare the people of Sodom.
We are also people of love who are to care for others over ourselves and to forgive and keep no grudges with others.
Feed Flint: Thank you to everyone who recently supported the Feed Flint ministry. Between the Lent Send Soup fundraiser and donations directly to the Feed Flint ministry, we are sending $2790 to this program!
Share the Word: Interested in sharing the word of Christ? Want to invite friends to service? We have an easy way to do it by sharing our Facebook events.
By showing interest and sharing the GUMC events on Facebook, you are helping promote the services online!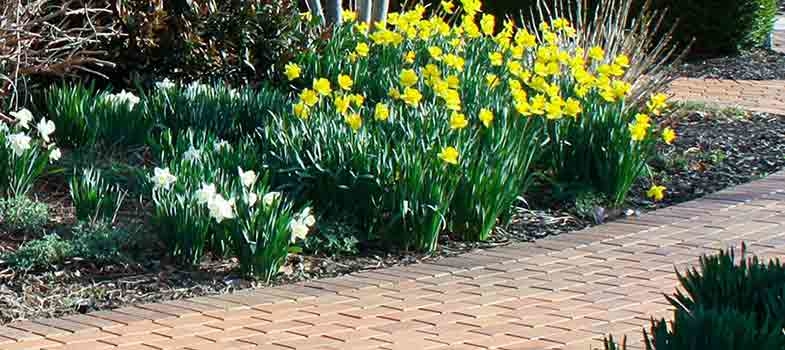 Memorial Pavers and Plants:
Did you know that there is an oasis of peace and remembrance of loved ones and
friends just outside the patio doors? The Memorial Garden is an awesome place in the Spring,
Summer or Fall. To have a visual tribute of someone special; you may order an engraved
memorial paver or plant for the garden.
All you need to do is fill out the form found at the welcome center, and with a check
made out to GUMC with a notation in the memo that it is for a paver or plant. Return the form and check to
the church office as soon as possible. The pavers cost $100 each and perennial plants start at $30. All forms will
be processed in a timely manner each summer. To customize a paver or choose a plant, please contact the church office (810) 636-2444 or office@goodrichumc.org.
Mobility Worldwide East Michigan (MWEM) is a non-profit organization that makes mobility carts for physically challenged people in developing countries around the world. MWEM is comprised of volunteers from the East Michigan area including our own church. The last two years has shown a continual increase in costs. In order to continue this important mission, we need your help. 100% of all donations goes directly towards producing and shipping the carts. Visit Mobility Worldwide East Michigan's website for more information.
A tax deductible donation can be made to "Mobility Worldwide East Michigan" in one of two ways:
Use credit or debit card, or PAYPAL, through the "DONATE" button on our secure website.

Make check payable to: Mobility Worldwide East Michigan and mail to:
Goodrich United Methodist Church
8071 South State Road
Goodrich MI 48438
ATTN: Mobility Project
It is easy to sign up today! Tell a friend!
Contact Us:
Office Hours: 9:00 a.m.-2:00 p.m.
Monday-Thursday
Check us out on Facebook!